ELM327 Will work with
12 V gasoline&diesel
vehicles .
Not support 24 v diesel /trucks .regards.
Bluetooth version -----supports android phone/PC----connect via bluetooth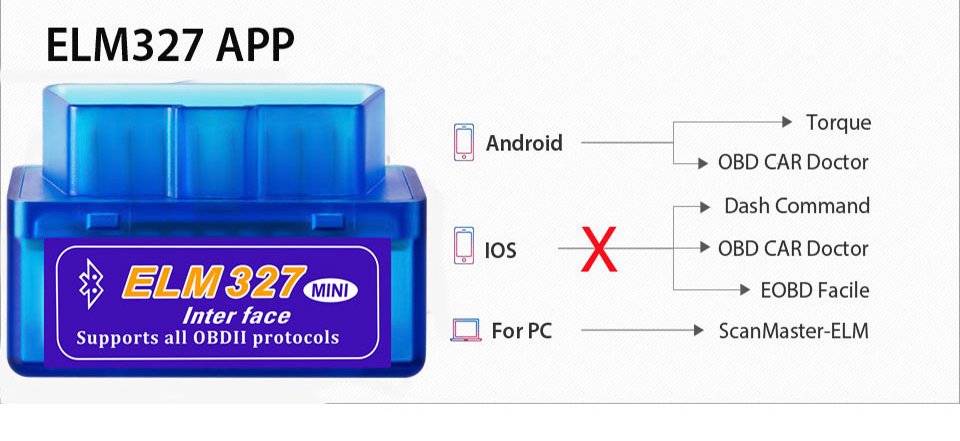 Connection Failure selfcheck on phone:
It is based on bluetooth 2.0,can't support IOS (bluetooth 4.0).Viecar 4.0 supports Android and IOS.
Please use Android System V4.0 to latest version, and so on.
1.Car is not supported.
2.Engine is not ignited.
3.You need confirm the connection way as below.
Click Menu button setting bluetooth Connection: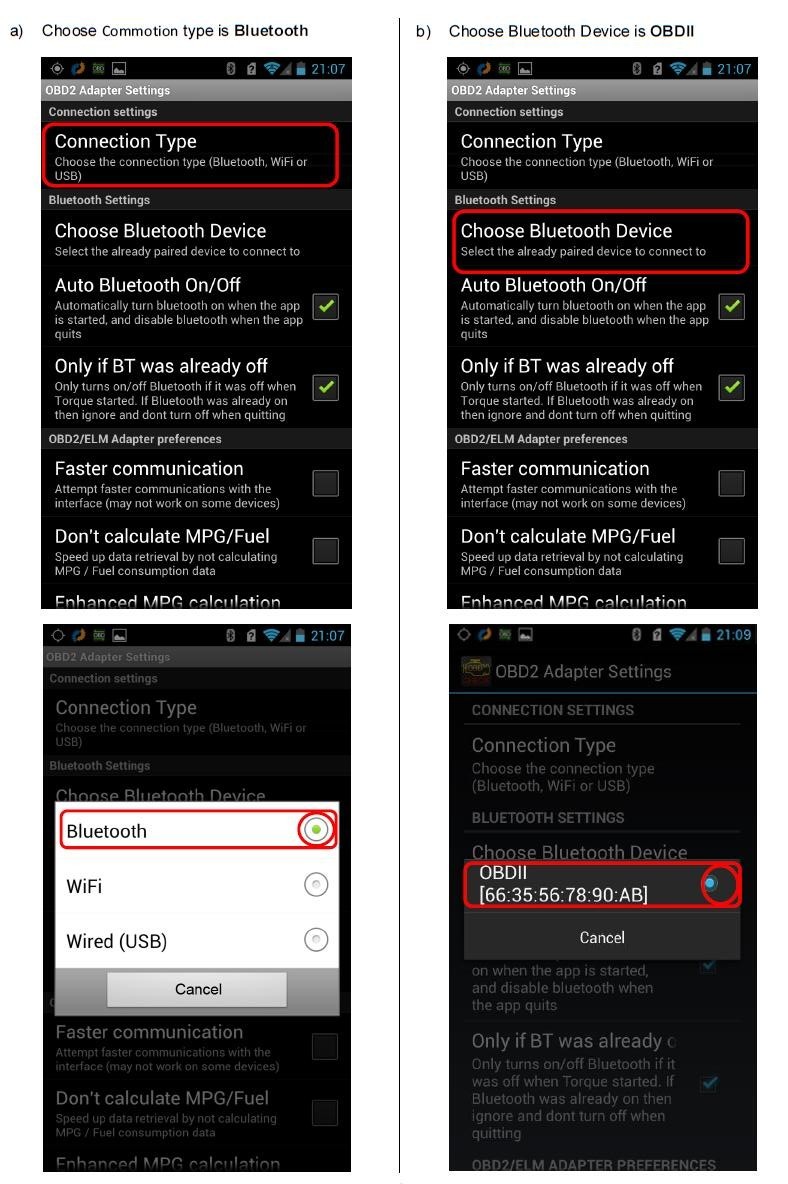 Exit Torque,and re-run the software.Successful connection.
Features:
The newly developed high-quality wireless scan tool, support all OBD2 protocols.
Work with all OBD2 compliant vehicles.
Enable to read diagnostic trouble codes.
Small bluetooth interface with a 16 pin socket.
Support different kinds of devices to use this scan tool: Android system phones, Symbian system phones,
Windows XP
and
WIN7 32bite
computers.
Functions:
Read diagnostic trouble codes, both generic and manufacturer-specific, and display their meaning (over 3000 generic code definitions in the database).
Display current sensor data, including:
1.Engine RPM
2.Calculated Load Value
3.Coolant Temperature
4.Fuel System Status
5.Vehicle SpeedV2.1
6.Short Term Fuel Trim
7.Long Term Fuel Trim
8.Intake Manifold Pressure
9.Timing Advance
10.Intake Air Temperature
11.Air Flow Rate
12.Absolute Throttle Position
13.Oxygen sensor voltages/associated short term fuel trims
14.Fuel System status
15.Fuel Pressure
Specifications:
Type: code readers & scan tools
Output protocol: bluetooth
Color: blue
Material : plastic
Voltage: 12V
Current: 45mA
Wave frequency: 38400Hz
Applicable scope: 5-10m/ 16.4-32.8ft
Item size: 4.7 * 2.3 * 3.1cm/ 1.8 * 0.9 * 1.2in
Item weight: 21g/ 0.7oz
Total weight: 34g/ 1.2oz
Multi-Protocol Support:
1. ISO9141-2(5 baud init, 10.4Kbaud)
2. ISO14230-4 KWP (5 baud init, 10.4 Kbaud)
3. ISO14230-4 KWP (fast init, 10.4 Kbaud)
4. ISO15765-4 CAN (11bit ID, 500 Kbaud)
5. ISO15765-4 CAN (29bit ID, 500 Kbaud)
6. ISO15765-4 CAN (11bit ID, 250 Kbaud)
7. ISO15765-4 CAN (29bit ID, 250 Kbaud)
A.SAE J1939 CAN (29bit ID, 250*Kbaud)
B.USER1 CAN (11*bit ID, 125*Kbaud)
C.USER2 CAN (11*bit ID, 50*kbaud)
*default settings (user adjustable)
Vehicle Coverage:
Works on all OBD2 Vehicles (1996 onwards in USA) and EOBD vehicles
for Alfa Romeo / for Ad/ for Bentley/ for BW/ for Cadi-llac/ for Che-vrolet/ for Chrysl/ for Cit-roen/ for Daewoo/ for Fi-at/ for Fo-rd/ for G-M/ for Hod/ for Hy-undai/ for Is-uzu/ for Ja-guar/ for Je-ep/ for Kia/ for Lan-d Rover/ for Lex-us/ for Ma-zda/ for Mercury/ for Mini/ for Ni-ssan/ for Mit-subishi/ fpr Opel/ for Peuge-ot/ for Posch/ for R-enault/ for Rover/ for Saab/ for Seat/ for Sko-da/ for Toyt/ for Vauxhall/ for Vo-lvo/ for VW
For your information:
For your vehicle to be OBD II compliant it must have a 16-pin DLC (Data Link Connector) under the dash and the Vehicle Emission Control Information Label must state that the vehicle is OBD II compliant.
Software Included:
Scantool_net113win (Full Version)
EasyOBDII V2.2 (Free Version)
OBD2Spy (Demo Version)
Scan Master-ELM (Demo Version)
wOBDCRAZY (Demo Version)
This hardware can match much other software still! But most of them are not free!
Works for Windows98/ME/2000/XP/Vista & 7!
This tool does not match abs and airbag system!
Bluetooth pair code: 1234
Main Control Chip: PIC18F2480
Packing List:
A.1*EOBD / OBD2 Bluetooth Diagnostic Interface
B.1*CD
Installation Guide (
just for referance
) :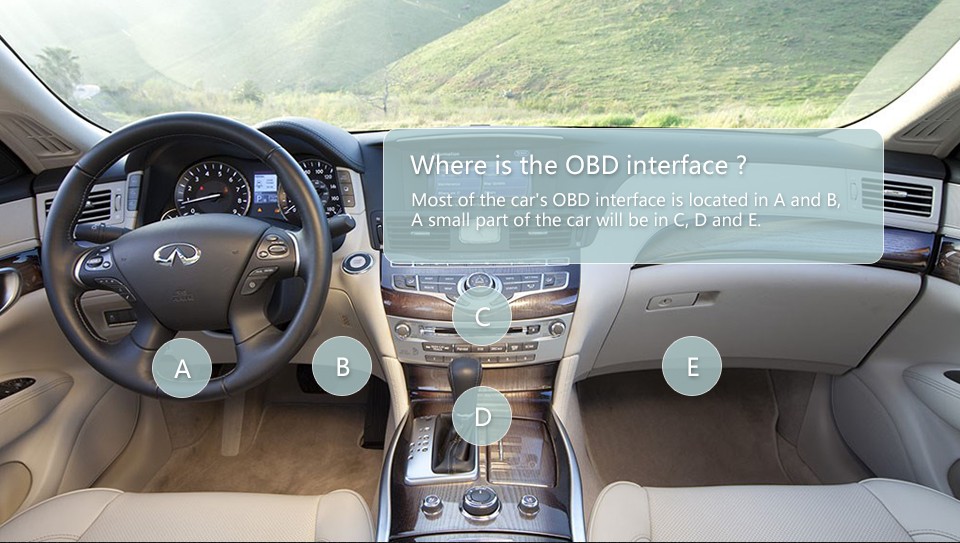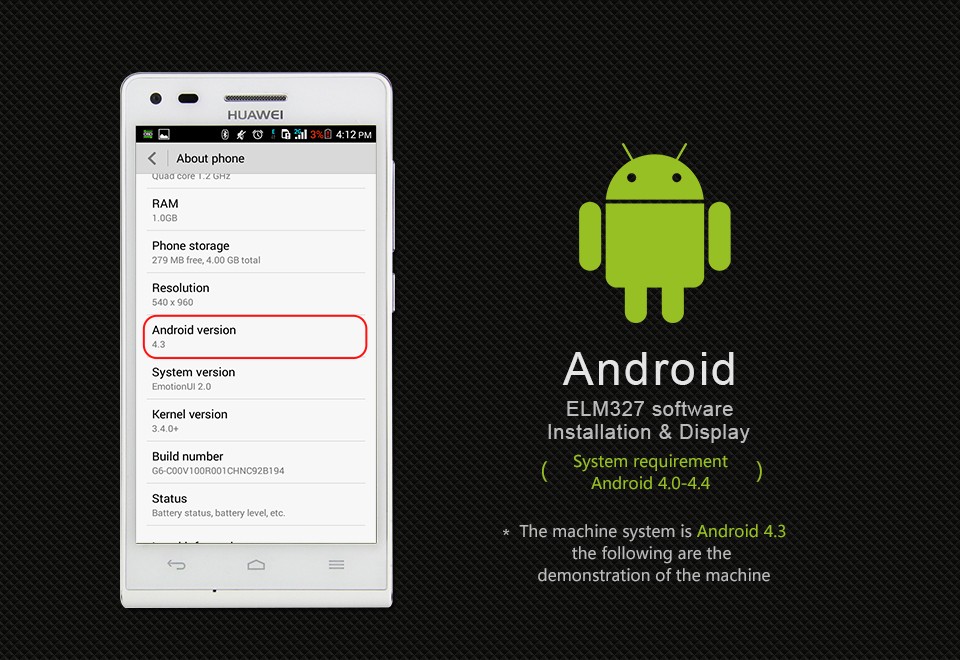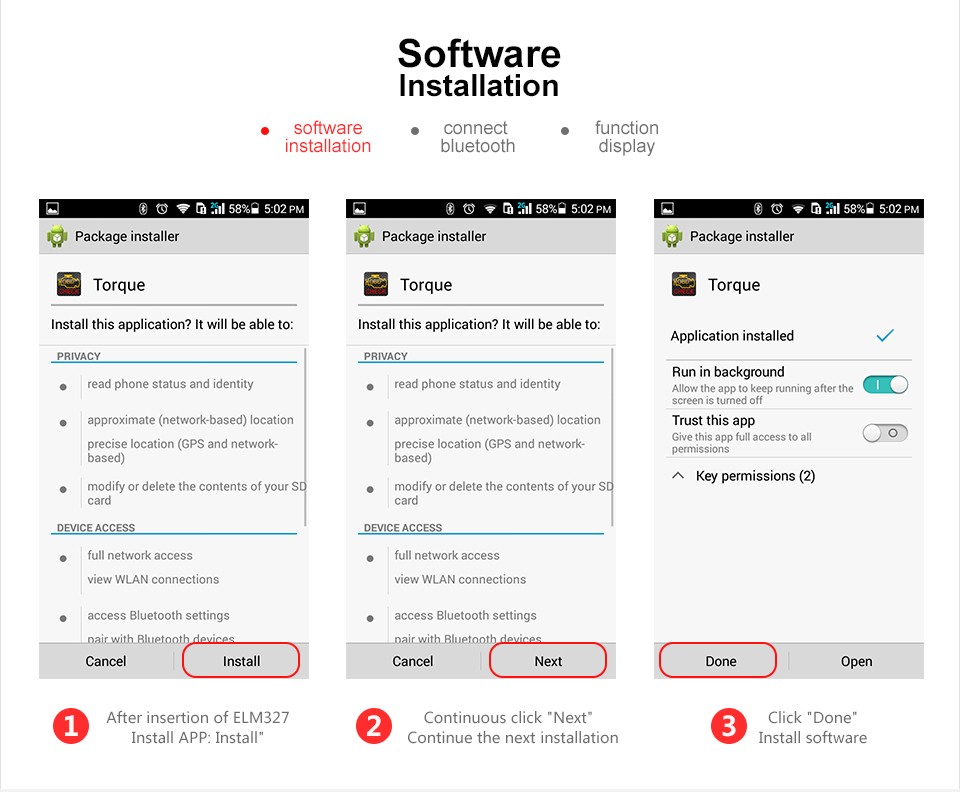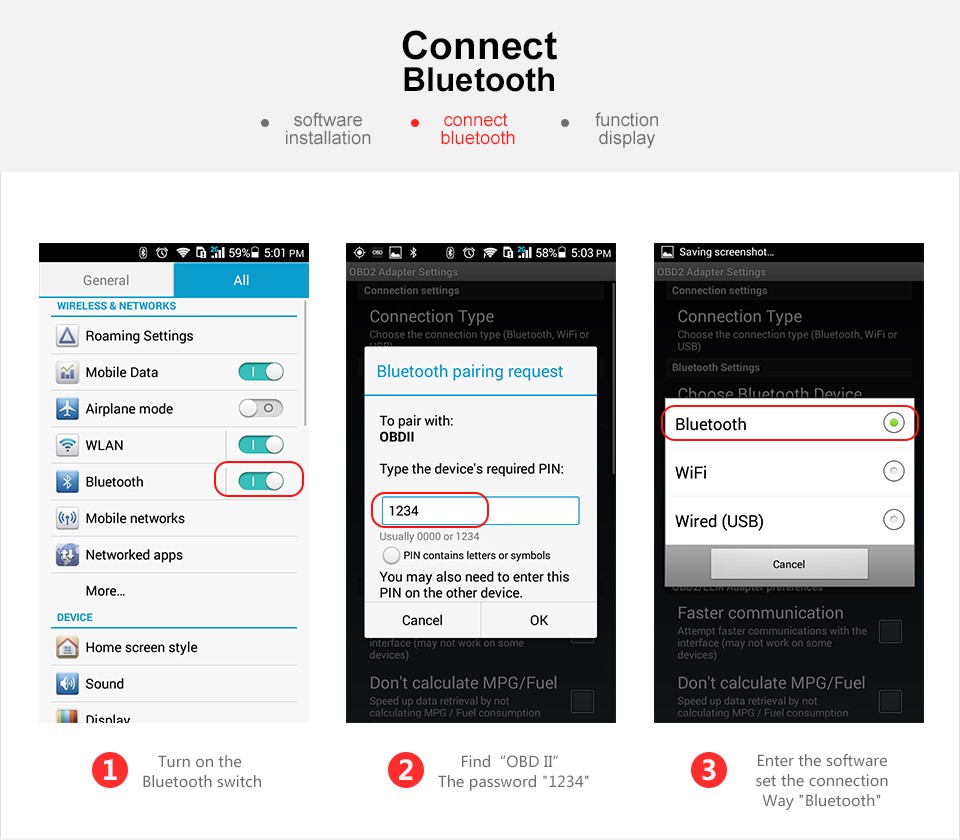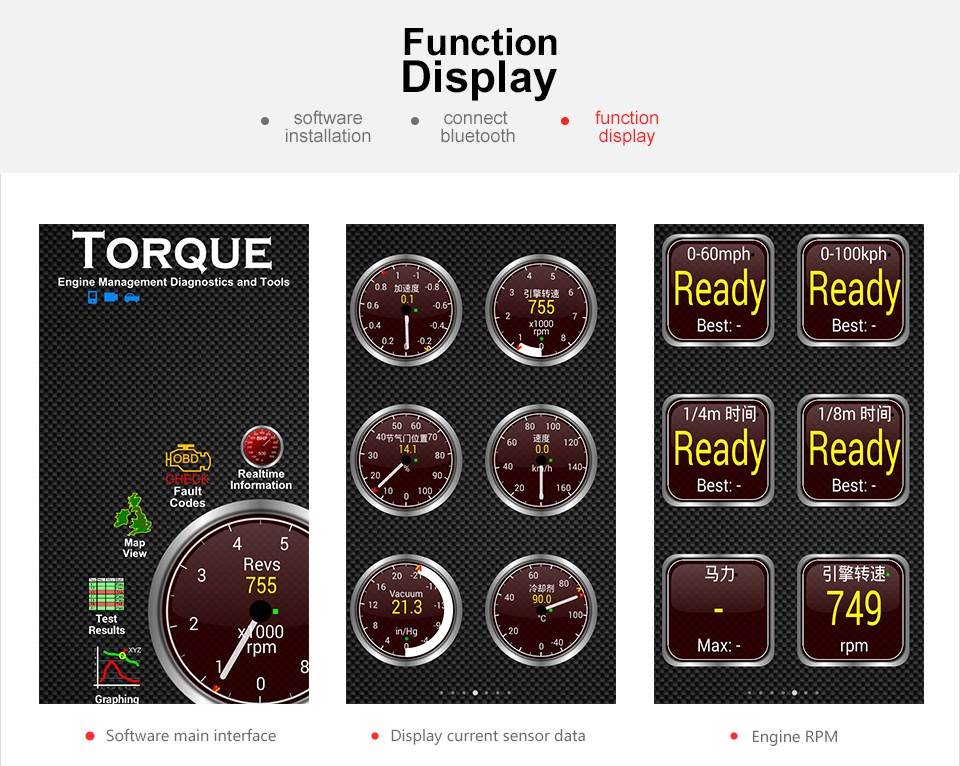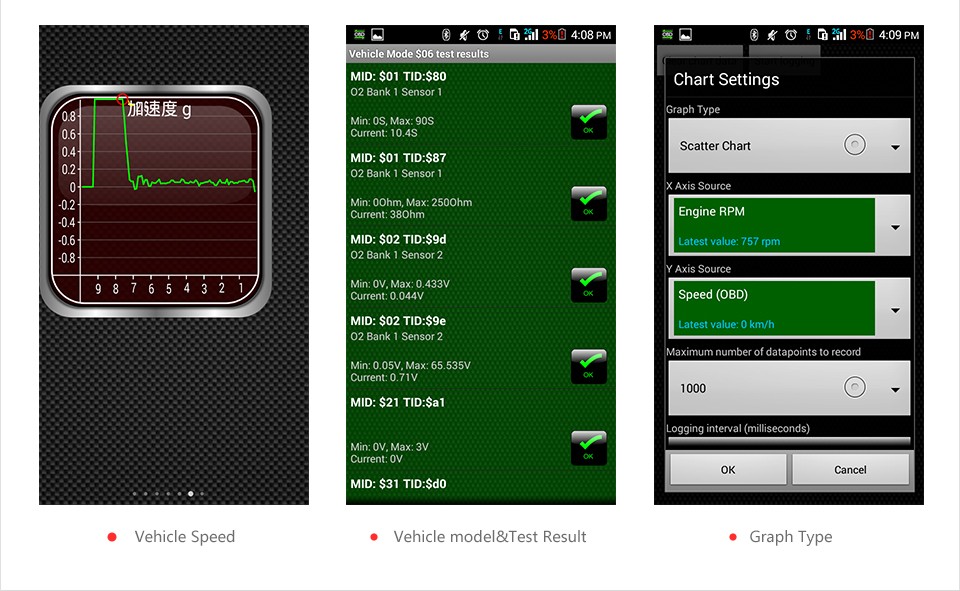 Vielleicht gefällt es Ihnen